Ideal Location for Investors
Mandeni Local Municipality is strategically located midway between Durban and Richards Bay, and lies on the development corridor on the NorthCoast between these two major port cities in KwaZulu-Natal. It is located on the major railway and road transportation routes which link these two economic hubs in KwaZulu-Natal.
This strategic location is also acknowledged in the Provincial Spatial Framework which has identified Mandeni as the growth node in the north coast corridor. The construction of the new Dube Trade Port and King Shaka International Airport has much economic, social and employment implications for the municipality because of its location Mandeni Municipality is strategically located between two of Africa's largest trade ports, i.e. Durban and Richards Bay with the N2 eThekwini-iLembe-King Cetshwayo Corridor, also referred to as a Multi-sectoral Service Corridor, passing through its economic core. This advantage is further strengthened by the proposed Dube Trade Port development on southern boundary of the District Municipality.
Mandeni is the only urban settlement of substance and functions as the service centre for a substantial hinterland. Mandeni consists of fragmented pockets of intensive urban settlement separated by areas of little or no development. Four rural settlements, Hlomendlini, Macambini, Mathonsi and Ndulinde, are each under an Inkosi. All are underdeveloped and have major backlogs in service provision. The municipality has no capacity to supply the whole area with electricity. Transport infrastructure is well developed, with a high standard of road and rail services into the area.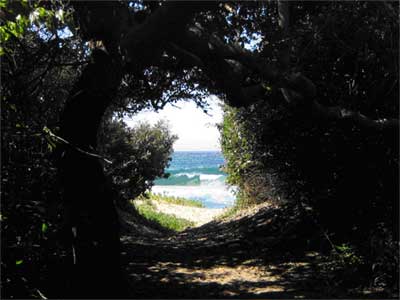 Manufacturing, elementary work and plant and machine work are the highest non-farming categories of labour. The Mandeni/Isithebe urban node and surrounding economic emphasis is on commerce and manufacturing industry, as well as social and business services. Isithebe Industrial Estate is very much a viable location, positioned as it is between Durban and Richards Bay and with a highly competitive rental structure. The industrial estate continues to be an effective manufacturing hub, offering cost-effective production space to prospective investor's midway between the important import and export facilities offered by Durban and Richards Bay. Isithebe is well-run and provides a solid operating environment. Isithebe is owned and operated by Ithala Development Finance Corporation.
Isithebe is well placed to participate in the momentum around a multi-modal logistics platform for the Durban-Richards Bay corridor. The rail links between the King Shaka Airport and Richards Bay harbour are an important component of this advantage.
Isithebe has been identified as the likely base for an industrial development zone (IDZ), and planning is under way to bring this about. IDZ's come with their own concessions and incentives, designed to accelerate industrial investment in the new globalised environment.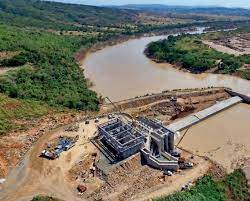 Mandeni includes substantial areas of commercial agriculture, with the bulk of these areas under sugar-cane. Agriculture is the main employment sector in the area. The municipality plans to provide support for small-scale farmers and subsistence farmers as a means of ensuring the economic sustainability of this sector.
Local Economic Development objectives include ensuring that all services offered by the national government are represented in the municipality, and that an agricultural economist should be consulted on possible subsistence/diversification options for the agricultural sector.